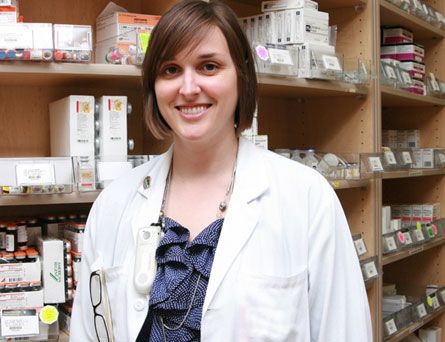 Burbank Specialty Pharmacy pharmacists and clinicians have clinical experience in dealing with multiple sclerosis and thoroughly understand its complexities. Multiple Sclerosis patients experience real medical challenges some of which include deterioration of motor skills, profound fatigue, constipation, heat intolerance, and depression. We work with patients, the physician's office, and associated healthcare personnel to tackle all aspects of this challenging diagnosis. Our staff is there to promote and ensure medication adherence and compliance while encouraging continuity of care to decrease relapse frequency and avoid the loss of mobility as well as other associated adverse events.
Our model of care for Multiple Sclerosis is rooted in our extensive experience and proven clinical guidelines. We support our patients, their families, and their healthcare providers throughout treatment. Given our expertise in injectable and infused therapy, where it is appropriate, Burbank Specialty Pharmacy is there to work closely with the prescribing physicians to create patient-focused care plans that monitor patient progress.
MS Patient Services:
Assistance with all insurance issues, including verification of benefits and prior authorization
Expert staff handling Medicare Part B and Part D billing
Co-pay and patient assistance program
Patient education, emotional support, and assistance programs through our Non-Profit partners
Refill reminders and wellness checks tailored to specific disease and therapy
Complete patient educational materials shipped with each prescription
Multi-language capabilities
Clinical pharmacist support and consultation available 24/7/365
Free same day/overnight delivery direct to your home, office, or designated location
Patient care coordinators help with scheduling, deliveries, refills, and all administrative issues
All required supplies are provided at no cost to the patient for injectable therapies
Let us make your life easier by allowing us to become your care partner and designing a solution to meet your needs. Please call or email us today!